Simulated Clay Days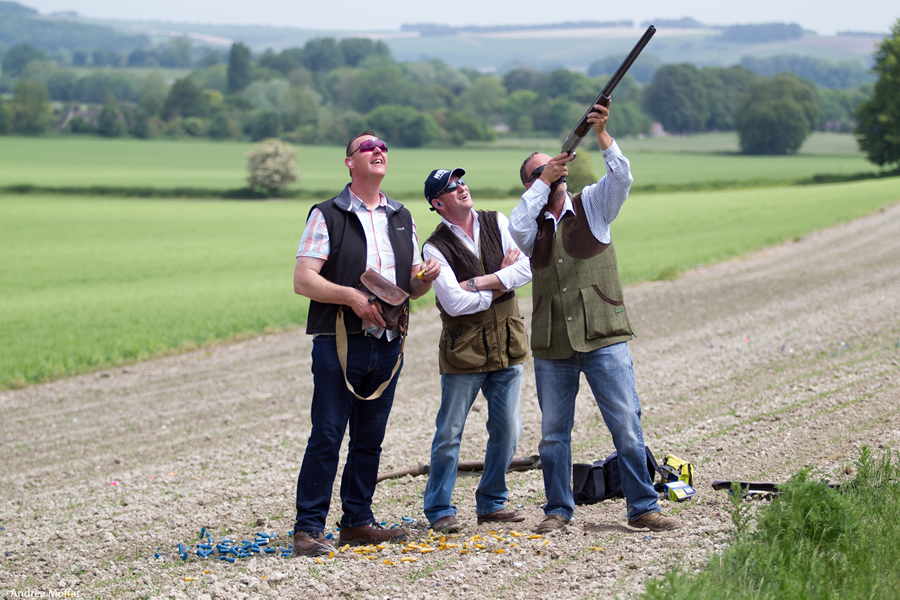 Perfect way to keep your eye in for the season ahead.
Set amongst the stunning chalk downs of the Wylye Valley, Haydon Farm lies at the edge of the village of Tytherington in Wiltshire. We are 19 miles west of Salisbury or 2 hours drive from London.
With an established and successful Pheasant & Partridge shoot at the farm, our simulated shooting takes place on similar drives. Fantastic catering & hospitality is included for this great day out.
Itinerary
09.00 Arrive at Haydon Farm Lodge, Bacon rolls, tea & coffee. Guests receive a safety talk and briefing followed by drawing of pegs.
09.30 Guests to shoot 2 drives.
11.30 Refreshments. Guests shoot third drive.
13.00 Shoot lunch served at Haydon Farm Lodge.
14.30 Guests shoot 200 bird Grouse flush (4 Person Flush)
15.00 Guests shoot final drive.
16.00 Return to Lodge for tea, depart at leisure
Only Fibre-wad must be used
Hull Cartridges available to purchase in 12 & 20 Bore (Limited stocks of 16 & 28 Bore)
Non-shooting Guests welcome £55.00 per head (To include days catering)
Tailor Made Days available if required
Additional Services
Gun hire available if required (need to know in adavance)
Instructors available by prior reservation (Rates available on request)
Please note:
Guns bringing their own cartridges should ensure that they are fibre wad only. We recommend the use of 21g loads.
The Simulated Season
Our days take place between April & Early July this season.
We are very flexible on dates so please call if you have a special occasion or date that you want to share with friends or family.
Shoot - 16 guns (8 pairs) one team shoots while the other loads with lots of good banter!!
The day is run by the Prendergast Family, Chris runs the day, placing guns and making sure the line all have great targets. Sally organises all the rest, from bookings to the catering & hospitality. With many years of shooting experience we aim to give everyone a day to remember.
All the clays are released from manual traps by our superb team of Trappers. Together with Chris they constantly strive to adjust the flow of clays during the drives, making the day as challenging or as easy as you require.
Our elevenses take place at the Shepherds huts, delicious baking prepared freshly by our lovely Andrea.
Sporting Clay Days 2023
CLAY DATES AVAILABLE FROM April - July
DATES CAN BE FLEXIBLE SO PLEASE CALL for Prices etc ...if you have a special occasion or a date you want to share with friends or family...01985 841445, 07885775445 or email sally@haydonfarm.com.
On agreeing to a Simulated Clay Day at Haydon Farm we will send a deposit Invoice of £100.00 per gun along with a non refundable deposit Invoice of £250.00 (The day can be moved to a mutually agreeable date but is non refundable deposit)